We will bring useful tools for digital marketers, developed based on user demand of searching, analyzing and storing advertising campaigns.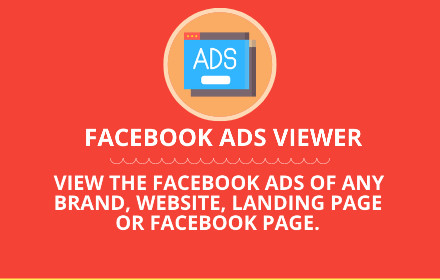 Edge Store: https://bit.ly/3d6yz3b   <– Copy and Paste
This is a free project developed by digital marketers community
A Facebook ADS SPY TOOL FOR MARKETERS AND AGENCY MARKETERS ON SOCIAL NETWORKS
Facebook ADS VIEWER is an extension that allows you to view / spying all Facebook ads of the website, fanpage, landing page with just one click.
This is the second utility developed based on the comments of many Marketers that we have received recently. Our goal is to provide tools to solve common issues encountered on social networks, which is why Facebook Ads Viewer was created.
Main Features:
High speed process
View Ads from any Facebook's Fanpage, Website or Landing Page
If website do have Facebooks Ads, Extension's Icon shall turn to blue; If it does not, extension's icon turns to black
– If Ads can't be found, user can search manually by clicking to the extension and pulling up to Facebook Ads Library
> Try now as it's free