Collaborate & Create Amazing Graphic Design For Free
ou can now design like a designer without any training.
With Canva, you have a tool to make beautiful documents for anything in a matter of minutes.
At no cost, you can pick a template, browse through a huge gallery of photos, choose fonts, and finish your design with a simple drag and drop.
https://www.canva.com/ Design for Everyone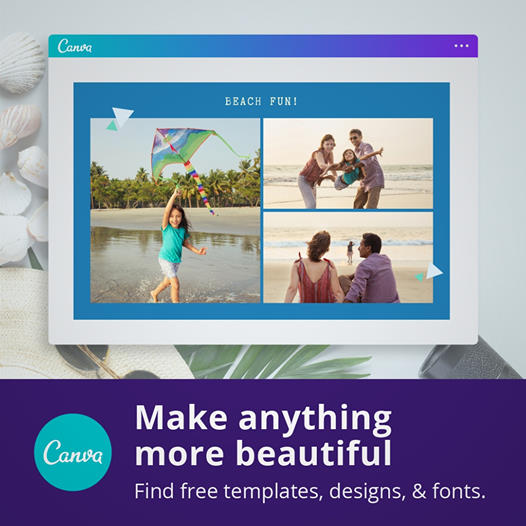 A Free tool to design stunning collages, presentations, social media graphics, & more with thousands of beautiful layouts. Try our Desktop or iOS App!