Freshen up instantly with Anshi Masala Insta-Teaz. Enjoy flat 40% off on the entire range of different flavours.
Buy today from teasfromindia.com.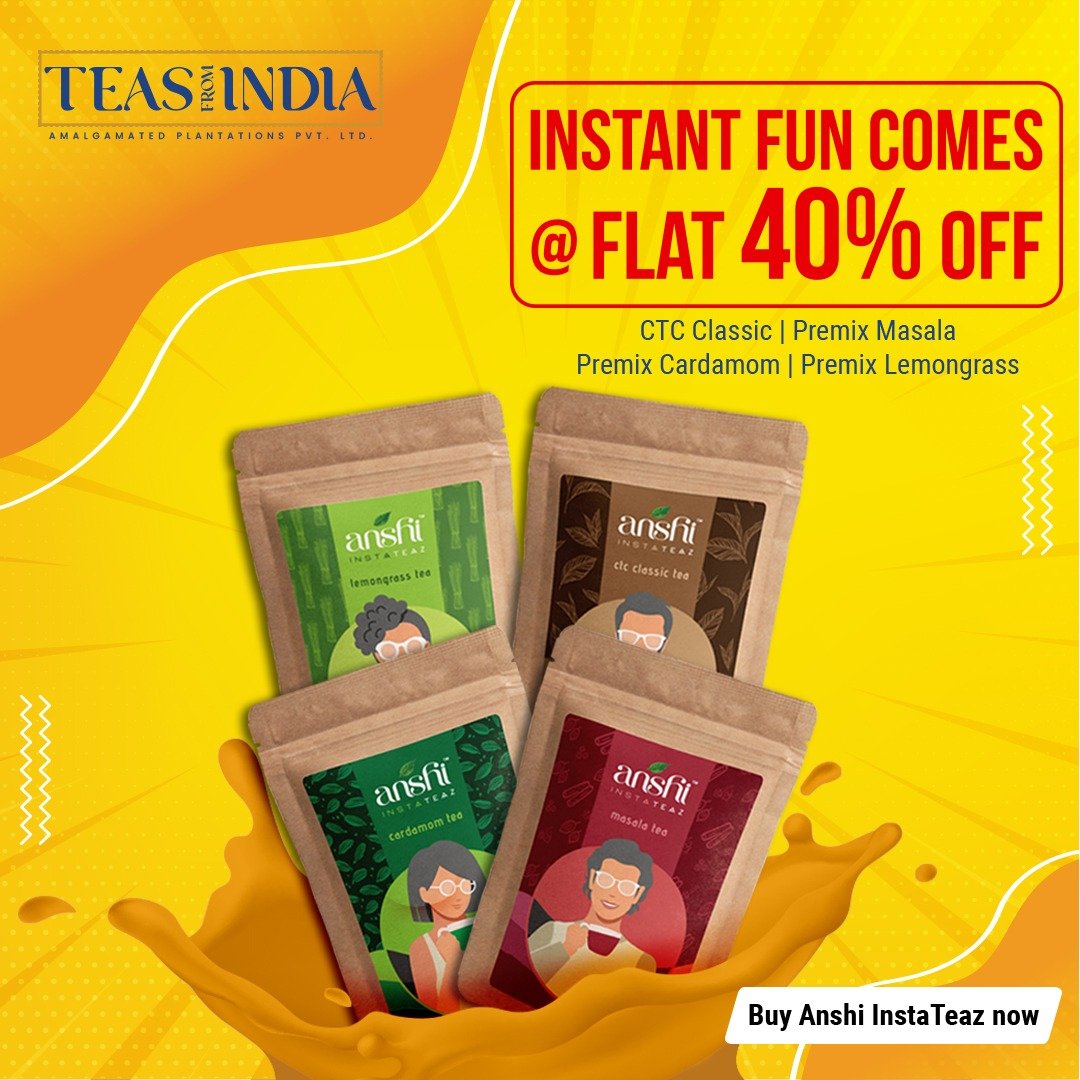 https://amalgamatedplantations.co.in/
1 Bishop Lefroy Road Kolkata, West Bengal, India 700020
High quality spring teas from Our Premium Assam Tea Estates, nestled in foothills of the Himalayas. Finest quality premium Teas money can buy.
Amalgamated Plantations Pvt. Ltd (APPL) is the second largest tea producer in India with 24 tea estates in Assam and Bengal covering approximately 24,000 ha and employing 31000 people.
Apart from the core business of Tea, APPL has ventured into the Agri foods and Timber/Bamboo Plantations business within the tea estates focusing in the areas of spices, horticulture, animal husbandry and bamboo and high value timber. The objective is to optimize land uses, wealth creations and employment generations for the local communities.