Academy Online School :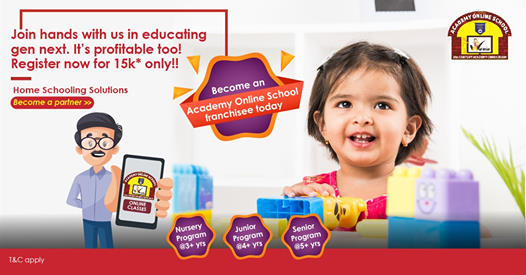 Let us join hands and educate the future generation by using online and home schooling methods.
Why should you acknowledge online education and join hands with us?
• Invest less, earn high.
• Save staff expenses
• No extra overheads
• Tried and tested with 700+ enrollments
• 360 degrees backend support
• Internationally recognized, IAO-USA certified
• India's first 21st century early education online school
Comfort and technology are the two things governing our lifestyle in 2021. Whatever we do, if we do it from the comfort of our homes then it makes more sense to us. The same goes for your children – imagine them attending school from the comfort of your home. Who would say no to it? It's all about being tech-savvy, smart, and safe.
Visit now: www.academyonlineschool.org