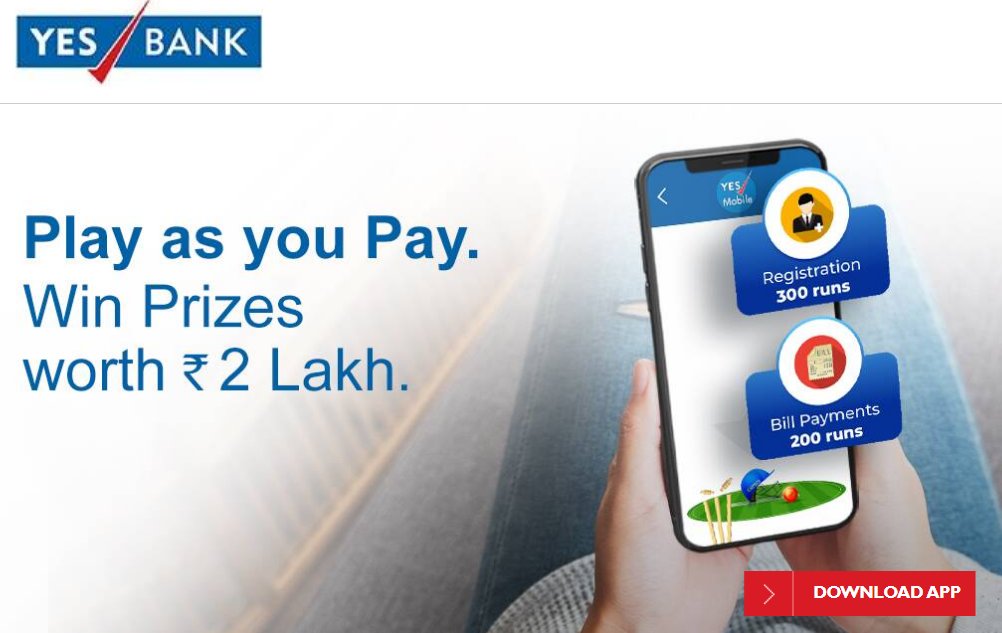 Website : https://www.yesbank.in/digital-banking/mobile-solutions/yes-mobile
YES Mobile is YES BANK's mobile banking application. The new YES Mobile comes packed with a host of exciting features that enable you to truly bank On-The-Go. Want to simply login through your fingerprint, transfer funds, pay all your bills in one go or experience the all new augmented reality to locate us? Install YES Mobile and Get- Set- GO!
What's more, we have built the blocks to connect your wearables to the Internet of Things!
Get YES Mobile Banking App with over 100 Services anytime, anywhere!
GETTING STARTED
Once you have downloaded the YES Mobile app from Google Play Store or iOS App Store, you need to follow a simple 3-step registration process.
Step 1: Tap on Login and authenticate yourself using one of the following credentials:
Retail NetBanking Login ID and Password
Or
Customer ID, Debit Card Number and PIN
Or
Credit Card Number, Expiry Date and Date of Birth
Or
Customer Information – Customer ID, Date of Birth and PAN Card details (view only access)
Step 2: Post successful authentication of your credentials, an OTP will be sent to the mobile number registered with the bank. You need to enter the OTP to complete the verification
Step 3: Once successfully verified, you will be asked to set 6 digit APIN (for YES Mobile app login) and MPIN (for authorizing transactions)
If you are using an Android or iOS device having a biometric feature, you can also set fingerprint authorization for quick, easy and safe login to the app after setting the APIN and MPIN
Now you are successfully registered for YES Mobile application. Kindly re-login into the app using newly created APIN or your registered fingerprint