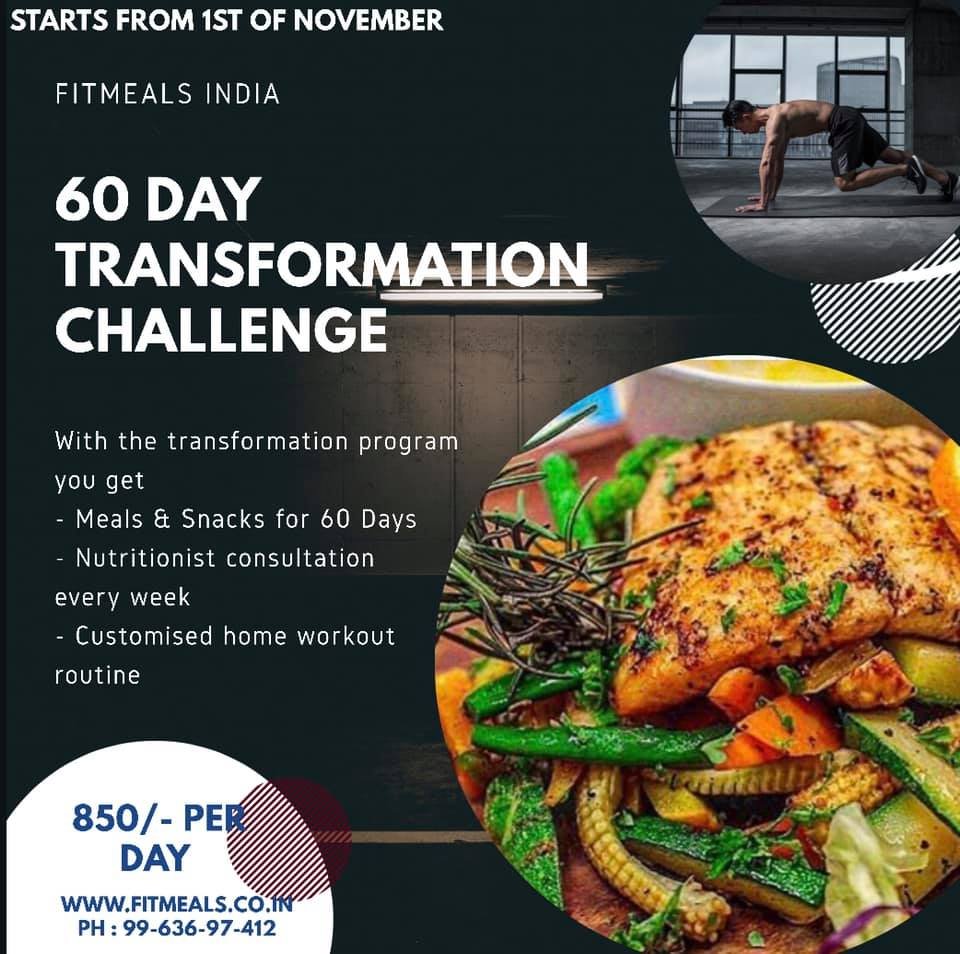 Reach your weight and workout goals before New Year 2021.
Fitmeals 60 Day Transformation challenge is back due to popular demand. Transform into the best version of yourself in 60 Days with Fitmeals Transformation Challenge.
This Program has been carefully curated to help you eat healthy, lose that extra fat and keep it that way. The program is designed in 3 phases, Phase 1- On-boarding, Phase 2- macro counted Meals, Phase 3- KETO. This also includes weekly follow up with our In house dietician.
So if you are committed and you think you have what it takes to stick to a program for 60 days then register today, we will get started on this journey together. You derserve this, you're worth it, you can do this, all you need is the right start! Register now! by calling on the number below
+91 9100-347-480
Hurry, limited slots left!
Transformation starts from 1st November – Sakshi Reddy